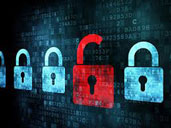 CN media access manages copyright for media on behalf of publishers through a repertoire of non exclusive licences. Our remit encompasses over 1,350 national, regional and foreign blogs, over 2000 e-magazines and 1,100 + audio/video websites.
We have the authority to issue licences that grant organisations and individuals the right to copy and share content, both print-edition and online, that cover all legal obligations regarding copyright.
We work under the authority of the Copyright Designs & Patents Act 1988, and subsequent amendments, which make it an offence to copy original content without the creator's permission.
By acting collectively on behalf of publishers, our licences give you this permission without the need to seek approval from individual publishers and enable great value access to news content.